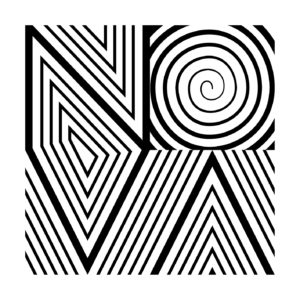 The idea of organizing the Nova Festival in Pančevo was born two years ago at the Skopje Jazz Festival, after the unusual concert of the Tuvan vocalist Sainkho Namtchylak and the New York saxophonist Ned Rothenberg. "Why shouldn't something like this exist back home", the festival's executive producer Monika Husar cried triumphantly, and that's how it all began! Through the painstaking process of securing material and non-material support, a year ensued during which a festival of new and avant-garde art that we dreamed of was being born.
With one panel set in Belgrade, the entire program was held in Pančevo and this city of rich cultural tradition was enriched with new and unexpected contents. Re-examining generally accepted canons, traditional genre divisions, roles of instruments in a band and playing techniques, we presented the audience not only with music of the present moment, but also with a vision of its possibilities for the future! As we also wanted to present other arts related to music, it was our privilege and pleasure to have the legendary cartoonist Saša Rakezić Zograf join our team for programming and organization, thus expanding our initial vision.
One year later, the Nova Festival was held in three cities – Pančevo, Belgrade and Kovin. This time we wanted to go even further in decentring the cultural milieu, deeply convinced that interest in such contents was not only there, but that it could also be enhanced if carefully approached. If you ask any organizer of avant-garde art events from Ljubljana to Sofia, they will all smile as they reminisce about the first shows with the audience of twenty or so enthusiasts, while all of their internationally esteemed programmes are nowadays attended by twenty times more people. At the end of the day, history of any "official" culture is also a history of formerly avant-garde, bewildering movements, and it was exactly their original approach – not pandering to "basic instincts" and compromises – that enabled them to push through and reach the status of elite, recognized art. If you don't believe me, read the biography of Ornette Coleman, the progenitor of free jazz, who started as a persona non grata in pub sessions and reached the rank of an undisputed legend of the institutionalized American culture.
The object of examination – and bewilderment – of this year's festival are precisely the historically canonized, "elitist" genres such as jazz and classical music. Have you ever wondered how to play jazz with four double basses and a tuba? Or with a viola and cello? Can you play the inside of a piano with virtuosity? Or use consistent repetition and toying with sound textures in order to outmatch the artistic merit of harmonically complex compositions? What is the relationship between classical music and architecture, or with the narrative of Jewish plight in World War II? Finally, along with a plethora of such questions, is there much sense in talking about genres in the context of determining the merit of music in the twenty-first century?
As we wonder and ponder, this year's guests of the Nova Festival are here to intrigue us on the spot and inspire us with pure power of their own art, a blend of emotion and intellect in an act of performance. Naturally, we do not disregard the force of authentic, direct exchange between the artist and audience. Sometimes that hour of bliss at a live show is more than enough for happiness! It is up to us to process that experience emotionally and intellectually, and find a way to live through new art and find new, creative ways of filling our daily life.